Filter Blog Posts By:
all posts (default)
general
bash scripting
mac
plain text
reading
travel
windows
www
Info:
©Jim Brown

Weblog (or Blog)
---
Friday, September 28, 2018
2019 is shaping up to be a busy travel year for us. We already plan to go to the CFB National Championship game in Santa Clara, CA, in early January if the Tigers make it.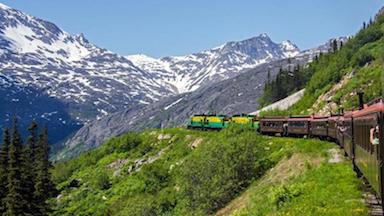 Later in January a trip to Disneyworld is on the books. And we're thinking about that Alaska cruise we've always wanted to go on. Oh well, that still leaves the last half of the year. UPDATE 09/28/2018: the Alaska cruise is booked for September 3 through 10. We plan to take the train from Skagway (see the picture).
posted at: 08:00 | path: /travel | permanent link