Filter Blog Posts By:
all posts (default)
general
bash scripting
mac
plain text
reading
travel
windows
www
Info:
©Jim Brown

Weblog (or Blog)
---
Saturday, June 29, 2019
We went riding in the mountains along the Blue Ridge Parkway. The main reason for the drive was to see the Rosebay Rhododendron (white rhododendron) in bloom.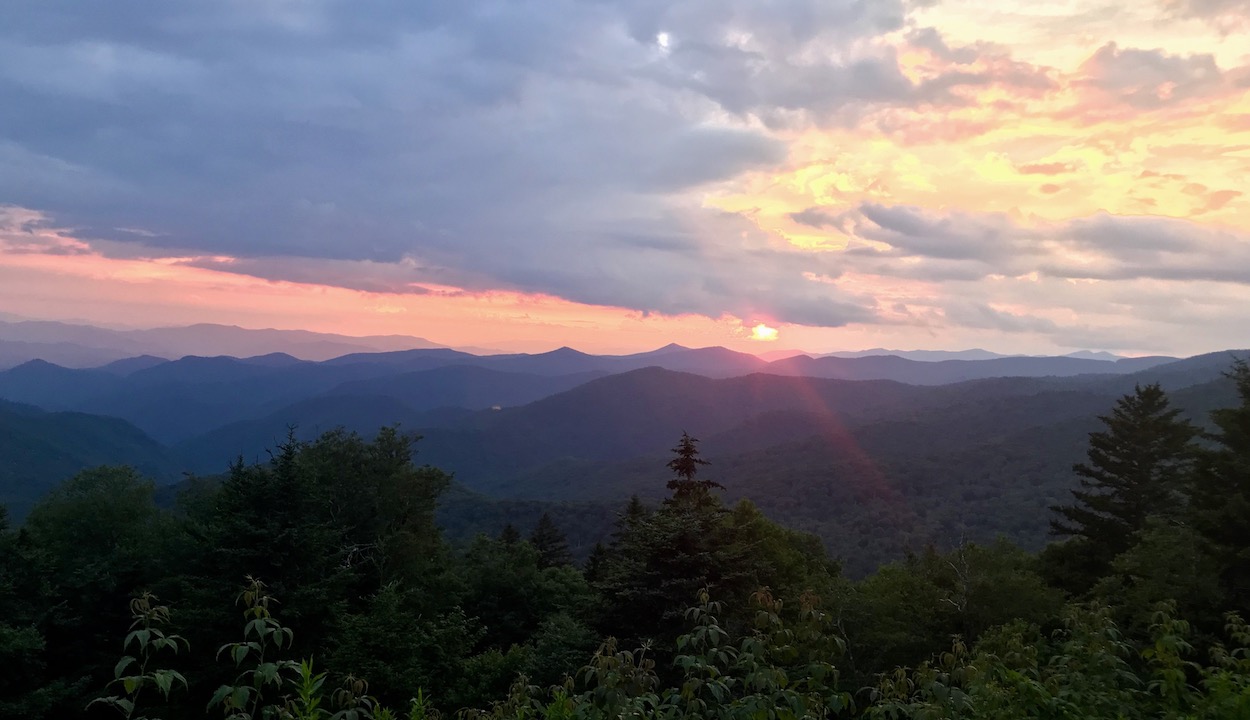 We saw lots of it on Highway 107 headed north from our Mountain Rest home and even more of it when we turned north on Highway 276 east of Brevard, NC. There's not a lot of it along the BRP, but we just love to ride along the Parkway and look at the spectacular views. We stopped at the Cowee Mountain Overlook and snapped this gorgeous sunset picture.
posted at: 15:00 | path: /travel | permanent link